Umm... yes.
Well this is another bit of something useless and pretty damn gay.
No. No e-mail.
Yes. That's right. Suuuure.
Ummm... ok then.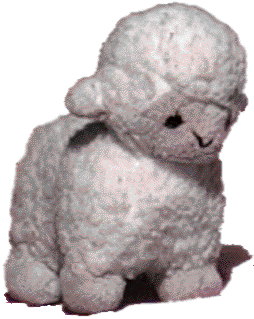 This is a Fenton the Death Sheep from Hell.
Adding captions makes my pictures more interesting. Yeeeees. That's what THEY say. Well. This is the Death Sheep, Fenton. His website is currently down, probably some conspiracy to foil his plans of world domination, but when it's back up i will make sure that you all view it and start following the society of Fenton.
Do not send e-mail.